Loversland exists to help celebrate love in all its forms — from the most meaningful milestones to life's simplest pleasures.
Holiday Gift Guides
This holiday season, gift them something you know they will love. Find something for everyone on your list at Loversland.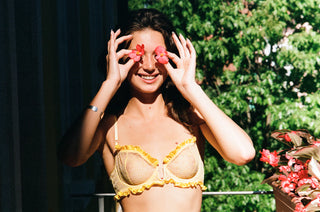 Honeymoon Essentials
From practical essentials to luxurious treats, we've handpicked the very best items to make your honeymoon unforgettable.
New In The Haven
Loversland specializes in the new-traditional, an assortment of well-made, hard to find designers offering originality and a relatable voice.